Links & Shifts : an afternoon of bikes, bloomers & conversation.
August 21st 2016, 2:30 pm

-

5:00 pm
Nikki Pugh in conversation with Kat Jungnickel and Emily Chappell
Practitioners from three different disciplines explore the similarities and differences in their working processes. The obvious link between them is cycling, but this event will delve deeper into methods of understanding-through-doing; the affordances of bodies and technology in motion; and how we tell the stories of the physical, emotional and intellectual journeys we go on.
Nikki, Kat and Emily will each give a presentation about what they do before then taking part in a group panel discussion that takes a closer look at how and why they do. There'll be tea, cake, books, bikes and bloomers during the break.
Doors open at 2:30pm for a 3:00pm start. The event is free, but we'd appreciate a small donation towards the cost of the cake!
Tickets can be booked here.
Nikki Pugh
Artist Nikki Pugh investigates interactions between people and place. Recent projects include a research and development residency at Coventry Transport Museum thinking about collective storytelling of experiences relating to cycling and different cycling cultures, and a cycle guided tour in the form of a treasure hunt for adrenaline, serotonin and Oxycontin.
Links & Shifts is part of a larger project in which Nikki asks the question "What happens when you change from thinking about markers on a map to an awareness of the changing rhythms of effort and terrain?" and attempts to answer it by building an Orrery – an alternative approach to the visualisation of cycling data involving a moving sculptural object rather than dot-watching on a webpage.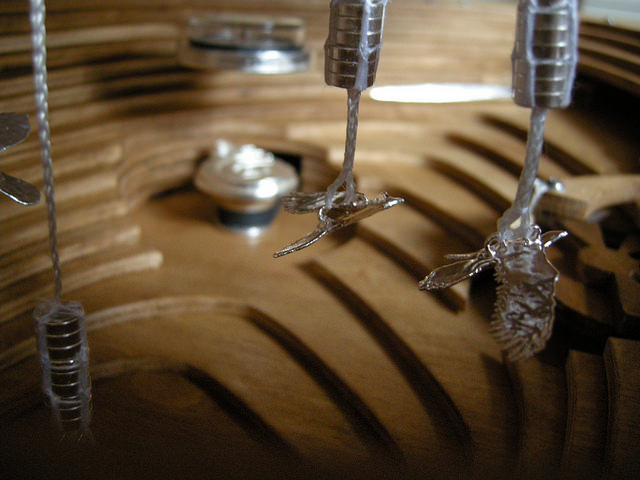 Kat Jungnickel
Sociologist Kat Jungnickel has been researching the social, political and material challenges to the freedom of movement experienced by Victorian women. The resulting research – Bikes and Bloomers – has at its core the making and wearing of a collection of transformable cycling garments patented at the time.
Put yourself inside the research: Kat will be bringing along a selection of the garments which you will be able to try on. We'll also have a vintage bicycle rigged up for you to sit on and pedal so you can get a sense of what it might have been like to ride in clothes like these.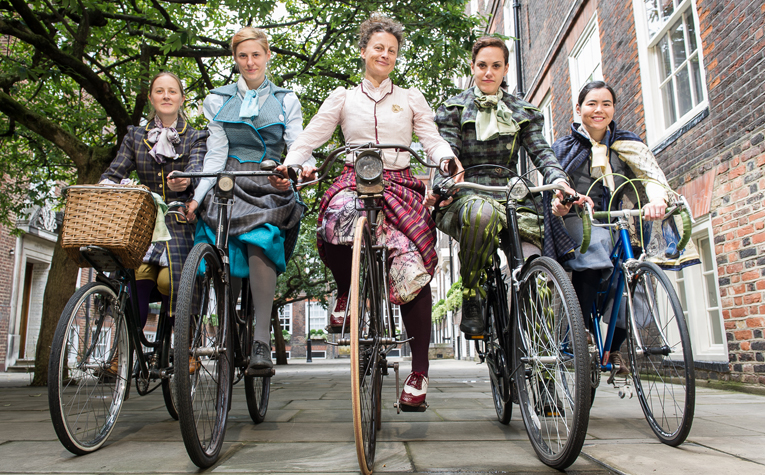 Kat's Bikes and Bloomers collection in action (Image credit: Kat Jungnickel)
Emily Chappell
Adventure cyclist and writer Emily Chappell has toured across continents, fatbiked across snow and ice, and raced across Europe. She recently published a book about her time as a cycle courier in London and regularly writes for the Guardian's Bike Blog.
Emily will be recently returned from racing something in the order of 3,800 km (2,360 miles) between Belgium and Turkey. Join us for the post-race stream of consciousness where memories start to be shaped into stories, links are made and the process of reflection gathers momentum. New endeavour The Adventure Syndicate pledges to show "how it works from the inside", so expect that to feed into our conversation too.
Copies of What Goes Around will be available to buy for £13 each and Emily will be signing books during the event. (If you'd like to buy a copy, please register before the 11th of August.)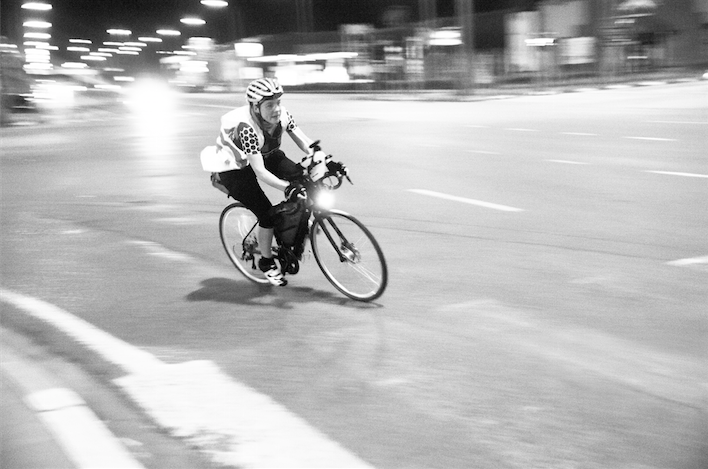 Emily racing in Transcontinental 2015, (Image credit: Schollaert Xavier)